Sadly, the day has finally come to say goodbye to Google Reader. I just recently switched over all my blog subscriptions to Bloglovin' and I am absolutely loving it. The site has such a clean and easy to use design, plus keeping tracks of the blogs you've read, want to read and want to mark for later is so easy.
As of tomorrow, Google Reader is no more, which means all those subscriptions you have saved, will be gone forever. I highly recommend moving everything today, so you don't lose your favorite blogs tomorrow. It's super easy. The site loads all of your subscriptions for you in a matter of seconds. Literally. During the sign up process, you'll come across a big huge blue button that says, "Import from Google Reader," click that button and watch all the work be done for you.
To follow my blog via Bloglovin', just click on the image below (it's also in my righthand sidebar too).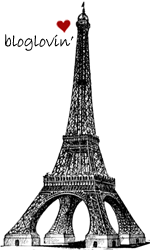 Happy Sunday and see you on Bloglovin'!